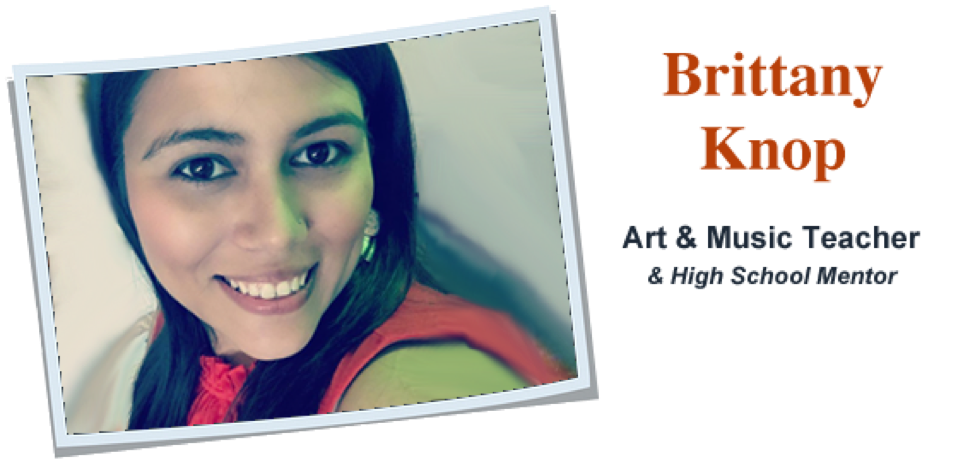 Hi! My name is Brittany Knop and I live in the Big Blue Nation, Lexington, KY, with my fiancé and our Jack Russell Terrier. At IVLA I teach Art & Humanities classes and am a success coach teacher.
I graduated from Eastern Kentucky University in 2014 with my Masters in Music Education and Arts & Humanities, grades K-12. I've had the pleasure of teaching vocal music, instrumental music, arts &humanities, and a wide variety of other extra curricular activities for 3 years in the traditional school system.
In my free time I love technology, traveling, playing with my dog, and playing the trumpet. I love learning and having the opportunity to share my passion for art and music with my students!
Brittany Knop 
Education:
Masters of Music Education, Eastern Kentucky University, 2014
Bachelor in Music Education, K-12, Instrumental, EKU, 2010
Licenses/Certifications:
Commonwealth of Kentucky, Rank II Professional Certificate for Teaching
Music and Arts & Humanities, All Grades
Teaches IVLA Class(es):
Art and Music Classes
Introduction to Women's Studies
Miscellany IVLA electives
Other IVLA Responsibilities:
Teacher •  High School Mentor • Enrollment Specialist