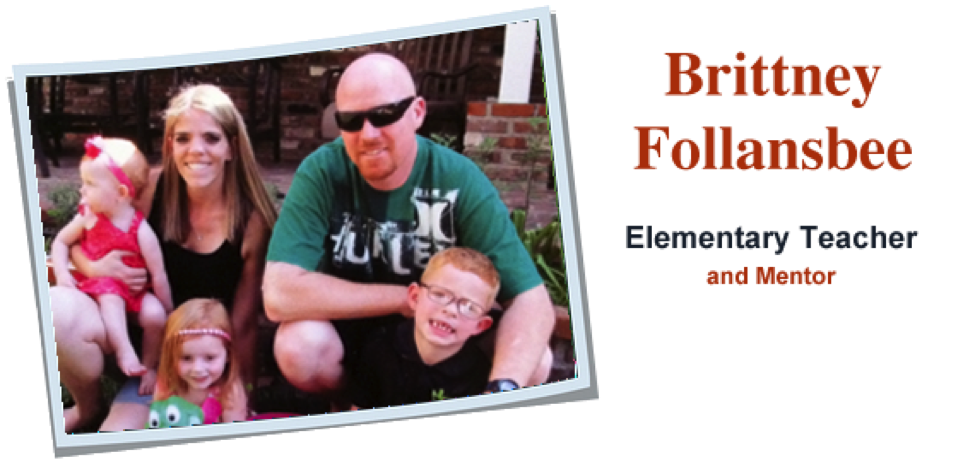 My name is Brittney Follansbee and I live in California.  I am married with three children. I have three little redheads!  They keep me pretty busy!  In my free time, I enjoy spending time with my family.  My children and I love to do outdoor activities!  We love to go camping by the beach, and ride dirt bikes!   I love cooking and doing crafts as well.
I have been teaching for 9 years now.  I earned my Bachelor's degree in Sociology from the University of California, San Diego, and my teaching credential and Master's degree from the University of California, Irvine.   I have taught in the classroom and been a home study teacher as well.  Throughout the years, I have taught parent and toddler preschool classes as well.  I have also success coached both students and teachers.
At International Virtual Learning Academy, I am an elementary school teacher and a success coach as well.  My favorite part about teaching is getting to know my students, and making learning fun and exciting!
Brittney Follansbee
Education/Date of Degree:
Master of Arts in Teaching, University of California, Irvine
Bachelor of Arts in Sociology, University of California, San Diego
Associate of Arts in Social Sciences, College of the Canyons, Valencia
Licenses/Certifications:
Multiple Subject Teaching Credential
Teaches IVLA Class(es):
Elementary Multiple Subjects
Electives: Psychology
Sociology
Basic Skills for the Real World
Job Skills for the Real World
Social Issues
Thinking and Learning Strategies
Art: World Cultures
Other IVLA Responsibilities:
Mentor