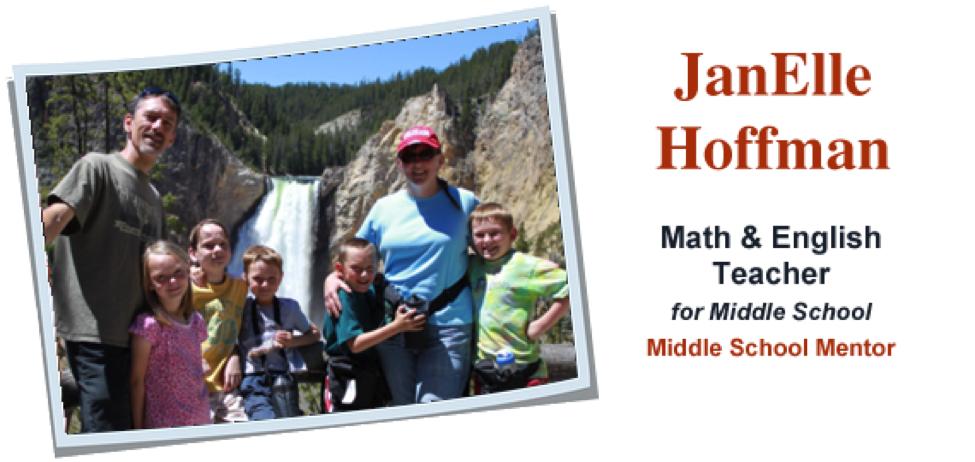 Hello!
My name is JanElle Hoffman and I am pleased to teach middle school math and English with International Virtual Learning Academy.  When I'm not meddling in algebra or the finer points of grammar, I like to camp and hike with my husband and five kids.
My BS in Education from Eastern Nazarene College served me well as I taught for seven years before "BC" (that would be Before Children).  Last year when the last of my babies went to school, I returned to the chalkboard which is now a computer screen!
I love teaching with IVLA because I get to interact with amazing families from all over the world!
JanElle Hoffman
Education/Date of Degree:
BS Education, May 1994, Eastern Nazarene
CollegeLicenses/Certifications:
MA Permanent Certification K-6,
NY Provisional Certification K-6Teaches IVLA
Teaches IVLA Class(es):
Middle School Language Arts, Middle School Math,
Various High School Electives
Other IVLA Responsibilities:
IVLA Mentor, Blogs, Posts/Articles for IVLA website,
Occasional Assistance with Administrative Duties