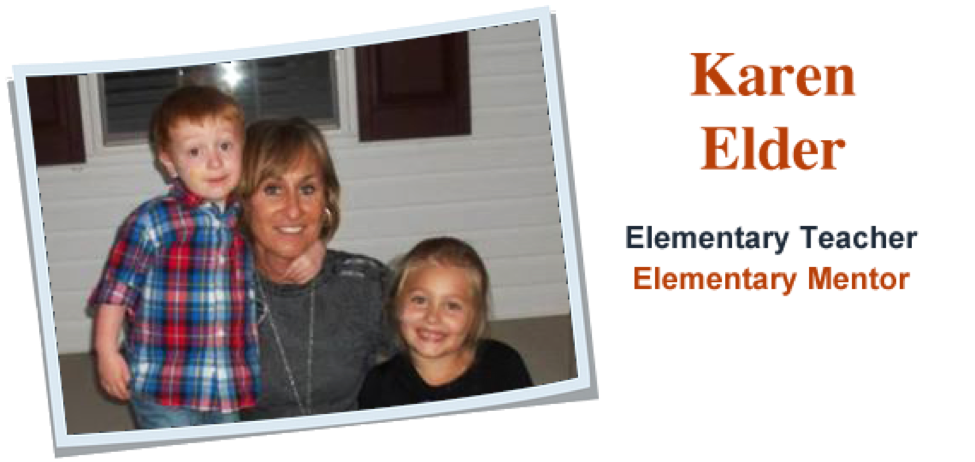 Hello, my name is Karen Elder, and I live in the "Blue Grass" state of Kentucky. I was born and lived in Detroit, Michigan for 8 years until my parents decided they wanted to move back to Ky., to be close to family. I grew up with 4 brothers. My youngest brother is mentally challenged and lives with me now.
I have 2 sons (no daughters), and 4 grand-kids – (2 of them are in the picture with me).
I have been teaching over 20 years, 16 in an elementary school. I love teaching!
As a teacher and success coach, I promise to do everything I can to help you along your way.
Karen Elder
Education
Bachelor's  from the University of Indiana in Elementary Education.
Master's from Murray State University in Vocational Technology
Master's from Murray State University in Special Education
Certifications
Elementary Education K-5
Special Education  K-12
Teaches IVLA Class(es):
Elementary Teacher
Other IVLA Responsibilities:
Mentor, Elementary
Special Education Specialist