Congratulations, Readers!!
Reading Rewards is a new program at IVLA to encourage our students to read, read, read! This simple program involves students going to www.reading-rewards.com and logging the number of minutes they have read. Participation in Reading Rewards is 5% of the English grade.
To encourage student participation, we will select three students each month who have logged their reading time – one student from each level. These students will each receive a $25 gift card.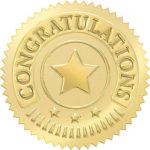 Here are our November Reading Rewards winners –
Malia B. – High School
Kaylee J. – Middle School
Kyrene J. – Elementary
Good job, everyone! Keep reading!
"Reading is to the mind what exercise is to the body." – Joseph Addison