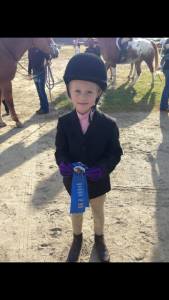 Who is a sixth grade student with International Virtual Learning Academy who really likes to "horse around"? That would be none other than Gabby! We asked Gabby a few questions:
When did you first start riding horses?
I found my passion for horses when I was about two years old. I did not start riding until I was about five years old.
What kind of horseback riding do you do? 
I ride English.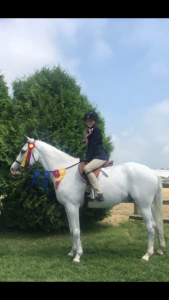 In which events do you compete? 
I compete in the large pony hunters at WEF (Winter Equestrian Festival), Fox Lea Farm, and Zones.
What are some of the awards you have
I have received the Pleasure Pony Award, Grand Champion, Champion, and Reserve Champion.
What do you like best about horseback riding?
I like everything about horseback riding but what I like most is being able to ride with all my friends.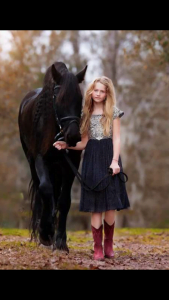 Why did your family choose IVLA? 
We chose IVLA because we like to travel a lot to horse shows, tennis tournaments for my brothers, or just to explore! This curriculum makes it easy for us to do all of these things!
How does IVLA fit in with your horseback riding?
It helps because I can work anywhere anytime. It makes it easy to go to horse shows because I don't have to worry about getting behind.
Thanks for sharing, Gabby C.!