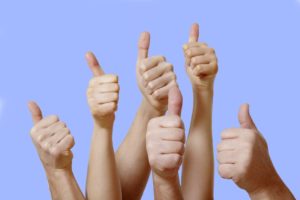 We often tout the benefits of International Virtual Learning Academy, our private online school staffed by highly qualified teachers. Parents tell us they appreciate the ability to choose from various curricula and the interaction with success coachs. But what about the students? What do they have to say about their experience at IVLA?
A few of our student had this to say –
Learning At Home is Something to Celebrate by Caemon S.
Being able to do school work in the comforts of my own home is probably one of the best ways to learn. I know that IVLA may not be for everyone but it is a good alternative if you don't want to go to a regular school. Here are some reasons why learning at home is something to celebrate.

One of the best things about IVLA is that I don't feel nearly as pressured about doing my school work. Most of the time, when I was in private school, I had to worry about when certain assignments were due, and I would have time limits to do everything that was assigned to me. With IVLA, I can set my own pace, for the most part. I still have due dates, but if I miss a lesson, the program will let me know and I can just do the lesson. Plus, I get to have a few more hours of sleep because I don't have to get up as early to do my work.

Another good thing about IVLA is how flexible it is. For example, I can go to my job and still come home and have plenty of time to complete my school work. If I get stuck working late, I can make up my lessons the next day. I can do a couple of lessons and take a short break from the work, then come back and finish it. Plus, I get to spend more time with my family. I also have great teachers who are willing to help me if I have any problems doing my lessons.

These are some of the reasons why I love IVLA. Ever since I started, I have had an easier time learning than I ever did before when I was in private school. That is why learning at home is something to celebrate.
IVLA Sonnet by Alexandra F.
What's not to love about I V L A
Unstressful mornings bring happiness true
You choose thy courses to work on each day
Enlightening subjects renewed my view
I ponder how learning can make thee grow
Then wonder why systems are out of touch
Proper methods allow knowledge to flow
Wise teachers are needed so very much
My hope for the future is hear our plea
We do love to learn, it helps in the end
Communication of thought holds the key
I V L A is a positive trend
Thank you I V L A for helping me
The teachers and staff perpetuate glee
Quote by Bettina R.
" . . . most kids don't consider learning a gift, as it's something they are given every day, up to the day they graduate. But if, like me, you come from a country where not many people get access to a proper education, you can see just how special a gift it is."
Learning at home is something to celebrate!! By Stormee J.
Learning at home has honestly changed my view on education into a view I never imagined me having. I always thought I'm smart enough, I didn't need school. My entire life I've always been on A B honor roll. I was the kid in all the gifted classes, because, I always scored above average. That made me think I didn't need school. It was pointless to relearn stuff I had already learned, a waste of my time. Time I honestly didn't have. I would have much rather be doing things I found more productive. Like dancing or helping my mom. Things I enjoyed more.

Now that I'm doing online school with IVLA, I can do stuff at my own pace and I get stuff completed a lot quicker. I have time to do the other things I never had time to do. I've learned I can't do everything on my own, and it's okay to accept help from my family, friends, and teachers. That's why, learning at home is something for me to celebrate.