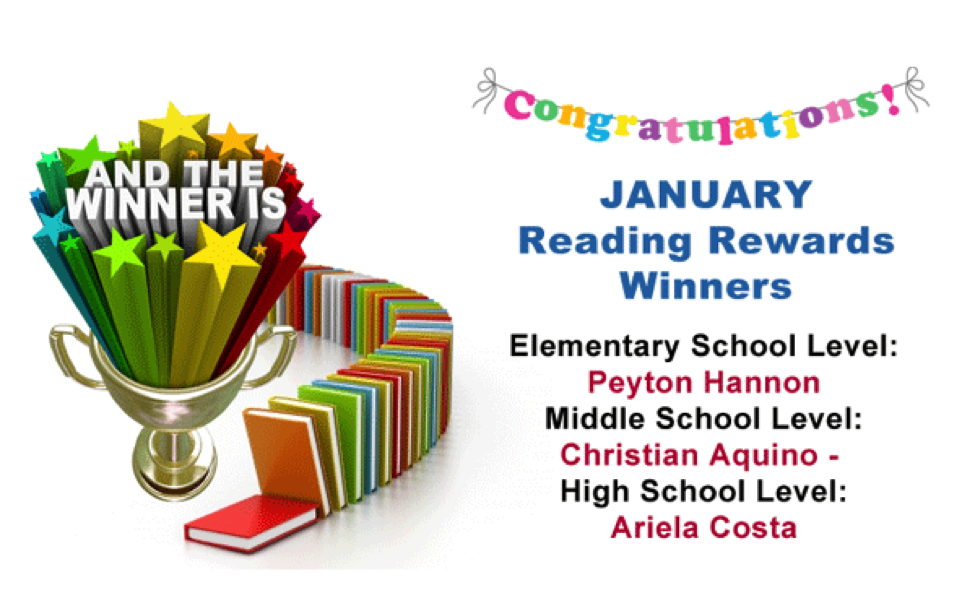 "The greatest gift is a passion for reading."
-Elizabeth Hardwick.
At International Virtual Learning Academy, we strive to nurture this greatest of all gifts – a passion for reading.
To do so, we introduced the Reading Rewards program this year.  Students log onto www.reading-rewards.com and track the number of minutes as well as which books they have read.  As they read more and more, they earn virtual badges.  Parents can also set up special rewards specific to their student and household (for example extra screen time, a special treat, etc.)
Participation in Reading Rewards is 5% of the English/Language Arts grade.
Each month a student participating in Reading Rewards from each level (elementary, middle, high school) is chosen to receive a $25 Amazon gift card.  Congratulations to our January winners!
Of course, the greatest prize of all is available to each and every student – a passion for reading!
Happy Reading Everyone!!!