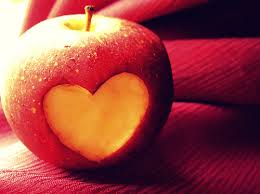 Yes, it's almost time for hearts and Valentines! In December we challenged our students to share some thoughts about being a student at International Virtual Learning Academy and they had plenty of love to share! Here is what one student had to say –
What I Love About IVLA

By Sarah B.

Studying at IVLA is fun, fast and efficient! I have been a student at IVLA for a long while and I can honestly say that I have really enjoyed studying at IVLA. There are many advantages to studying at IVLA, one being that it is very affordable. But one of the main reasons I began to use IVLA for my schooling is because my parents and I moved from the US to Europe. We didn't speak the language so I had to find an alternative schooling option because going to school here was not going to work. That's when we found IVLA, and I instantly knew that it would be the best school for me!

There's a 9 hour difference between Europe and the US for me so I am sometimes up around 2 am talking to Grandma (who I am proud to say turned 100 years old this year!). Fortunately, with IVLA I have no worries about falling behind because I know that IVLA will be there to greet me in the morning when I am ready. When I was going to school in the US I would get sick sometimes and I would fall behind in school and have a BIG stack of homework to do when I returned to school. But with IVLA I can still do school AND get rest and not have to worry about a surprise homework assignment when I get back to school, or in some cases on Friday afternoon after I plan something for the weekend.

Another great aspect of IVLA is: You can take your school ANYWHERE you want! Numerous times our internet here will shut down, sometimes even our electricity. Do I have to worry? No, not at all, because IVLA can be accessed from anywhere on any computer! All you need is your log in information and a computer! So I can go anywhere with internet connection like to an outdoor cafe and sit in the sun and still get my school work done or a local library or even to my orthodontics office because he has internet too! I can go to any of these places and not have to carry any heavy books around with me because IVLA is mostly web based and I have a word document with my notes in it.

IVLA gives you instant results after you take a test making it easier for you to determine if you need to re-read your lesson and take the test again or if you move onto the next lesson. Sometimes I am even offered extra credit projects. I can use those extra credits to raise my grade if I want! I also love the opportunity to be able to improve my grades by knowing where I have to work harder by using the activity, objective and grades pages provided by IVLA when I sign in.

I love the extra time that I gain from being able to do my school work with IVLA. Because my schedule is more flexible I can use that time to make friends by going to folk dancing, ceramic and ice skating classes, and I can also meet interesting people at charity functions I participate in at 2 different nursing homes and a children's home where we live here in Europe.

Each year I look forward to a new beginning at IVLA and meeting all the fun challenges that are given to me! And each year I look forward to meeting my teachers. They have always been so helpful and have quickly replied to all my questions!

I love that IVLA will be there for me during the next 4 ½ years until I graduate no matter where I am living or what changes come to my life. Then it's off to university for me!
Of all the students who participated in this writing challenge, we chose a name at random to be our winner. We're happy to say Sarah B. won! Congratulations, Sarah!