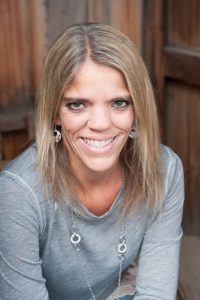 IVLA offers elementary level online curriculum designed to prepare children for future learning success. Elementary students traditionally take four core courses: Language Arts, Math, Science and Social Studies. These foundational courses build the fundamentals necessary for success in each year to come.
Elementary students will also enjoy bi-weekly homeroom sessions where they will get to know their fellow classmates while engaging in fun activities! These sessions are conducted in private virtual classrooms and led by their teacher.
IVLA families are able to choose the online curriculum their students use. Their teacher grades the student work, tracks student progress, and communicates regularly with parents.
Brittney Follansbee is one of IVLA's elementary teachers. An experienced teacher of nine years, Mrs. Follansbee earned her Bachelor's degree in Sociology from the University of California, San Diego, and her teaching credential and Master's degree from the University of California, Irvine. She has taught in traditional classrooms as well as serving as a home-study teacher.
We were able to ask Mrs. Follansbee a few questions.
What are your hobbies/interests?
Camping, shopping, arts and crafts
Who is someone in history you would love to have a conversation with?
Abraham Lincoln
What do you enjoy about the discipline you teach?
Watching children grow and become confident in their learning.
What do you enjoy about teaching with IVLA?
I enjoy meeting students and families from all over the world!
What do you hope your students take away from their IVLA experience?
I hope they gain a love for learning, and meet many new friends!
Thank you, Mrs. Follansbee! And thank you for your commitment to getting our youngest students off to a strong academic start.