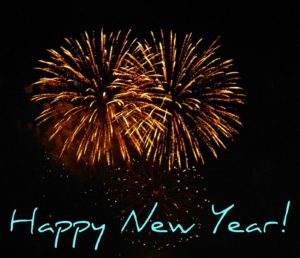 As common as "Auld Lang Syne" is the practice of thinking back over the past year and looking ahead to the new.  Thinking back gives us perspective on how things are going.  Whether habits, clothes, or time commitments, we decide what worked well for us and what needs to change.  The New Year is fresh with new possibilities!
Perhaps you've thought back about your child's school year and have concluded that change is in order.   Maybe the environment has not seemed safe or wholesome.  Academic excellence could be a concern as well as the stress of standardized testing.  Many reasons bring families to seek alternatives to traditional education.
One such alternative is an online school.  Here are four reasons why many families like yours have chosen to go to school online-
Going to school online means flexibility.  Because the courses are available wherever and whenever internet is accessible, families have the ability to shape learning around their scheduling and location needs.
Going to school online means support. At International Virtual Learning Academy (IVLA), certified and highly qualified teachers support each student in each course.  In addition to this, each student has a success coach who assists the student and his/her family with every aspect of their experience at IVLA.
Going to school online means individualized learning.  One of the earliest decisions you will make at IVLA is which curriculum to use.  Yes, you have a choice!  You can choose Common Core, non Common Core, Bible-based, honors, highly visual, auditory – any learner can find just what they need from our six excellent courseware options.  Regardless of the curriculum chosen, each student can work at their own pace.  If acquiring a particular concept or skill is difficult, the student has all the time and support they need to do so.  If a student is ready to excel, they can!
Going to school online at IVLA means community. Each student is part of a homeroom group that meets twice monthly in a closed, secure online classroom.  Homeroom sessions conducted by a success coach engage students in collaborative projects and learning enrichment activities.
What could going to school online mean for your family?  Imagine your student starting out the New Year with a new school tailored just for them.
Check out our demos or chat with one of our enrollment specialists to get started today!