This article was written by David Ornelas, a game design student & intern as well as a part-time writer. David decided on a career in game design when he realized how powerful video games can be in connecting people, telling stories, and even used as an educational tool. "The more I look closely at these aspects, the better I understand the psychology behind video games and why they have become such an important part of our society."
In the middle of the COVID-19 pandemic, now more than ever people are turning to at-home entertainment to battle boredom while isolated from the outside world. In the past few weeks, video games in particular have been flying off the shelves. The Nintendo Switch, which is widely considered the most family-friendly console on the market, has been out of stock everywhere after people began to pick it up in preparation for social distancing. Some folks might raise a brow at the thought of sinking hours into a video game, even with the extra time on our hands. As someone who has been playing games since I was 5 years old, I can assure you that video games actually provide many benefits and can be powerful tools for education.
The Early Years of Gaming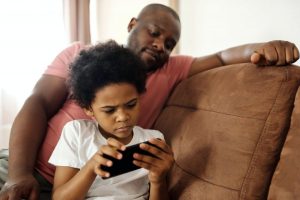 Growing up in the 90s, I was lucky that video games were part of my life from a very young age. Mario Bros, The Legend of Zelda, and Pokemon were all kids talked about on the playground. But then video games began appearing in the classroom as well. In the fifth grade, my elementary school was decked out in brand new iMac G3s (the cool ones with the blue see-through backs). My school had recently adapted the concept of learning through play, also known as "edutainment", and the new computer lab was the perfect place to do that. Every Friday we would spend an hour playing one of the games at the lab, each geared towards helping students train and develop different skills.
Mario Teaches Typing put you in the shoes of the famous plumber as he attempted to traverse obstacles and avoid enemies by typing the correct letters within the time limit. In Math Blasters, students destroyed dangerous space debris by solving addition, subtraction, multiplication, and division problems. And who can forget The Oregon Trail, where you and your band of hapless settlers piled into a covered wagon to journey west? Instead of simply hearing or reading about an early settler's life, you got to live it. In your search for a better life, you had to keep track of your supplies while facing rattlesnakes, harsh weather conditions, and the dreaded dysentery. The creator of The Oregon Trail game researched old pioneer diaries and journal entries to calculate the probability of bad weather, disease, and even attacks by bandits. Life for settlers was hard and the ability to step into their shoes through virtual simulation made this lesson stick that much more.
The Science Behind Video Games and Education
Why did these educational games keep me wanting to play, even though in most of them I was repeating the same actions over and over? Jane McGonigall, game designer and researcher, says when we play games "our attention systems, our reward center, our motivation systems, our emotion and memory centers are fully activated". Video games have a way of engaging our senses in what designers call "flow". When a player is fully immersed in a game and everything else around them disappears, they are in "flow." This state is achieved when the player's skill and the game's difficulty is balanced, and the player is neither frustrated nor bored. Also, in a game you typically get immediate positive reinforcement when you do something correctly (Mario jumps over the enemy when you type the right key), which activates the reward center of your brain and makes you feel good about your success. Greg Toppo, an education reporter and author, believes games also teach children an important lesson about failure. When you make a mistake and you lose in a game, it's not the end of the world. You can always try again, and through "practice, persistence, and risk-taking" you defeat the monster, reach the finish line, and save the world. Video games provide a safe space to make mistakes by removing the social pressure and shame that comes with blurting out the wrong answer in class. Through trial-and-error and perseverance students can overcome obstacles and gain confidence in their abilities.
Gaming Can Be Social
With quarantine in effect, many people are struggling with lack of social contact. Video games like Jackbox TV, Heads-Up, and Animal Crossing allow you to play and connect with your friends and family. Games provide other social benefits than just staying connected. A study published in the Social Psychiatry and Psychiatric Epidemiology journal found that kids that played more video games showed higher "intellectual functioning" and less "peer relationship problems". Games often throw you into a team where you have to work together to complete a task, such as Overcooked and Rocketleague. Whether you're frantically tossing the right ingredient to your friend or defending your team's goal from the opponent, these games are a great tool to promote teamwork and communication.
In recent years, more teachers have been turning to video games to supplement and reinforce their lessons. The education edition of Minecraft has been purchased more than 4 million times, and is being used to build colonial settlements in history class and to learn perspective and shape in art class. Gravity Simulator is an incredibly fun and gripping way to learn about physics. And Prodigy lets kids go on quests with their friends where they can defeat creatures and earn rewards by solving math problems. The lessons I learned about the harsh life of settlers in The Oregon Trail have stuck with me for over twenty years. It makes you wonder: what important lessons can we instill in today's children if we continue to use video games as tools in education?
Sources:
"An Ox Died: The Making of the Oregon Trail." 25 October, 2015.
Kovess-masfety, V., Keyes, K., Hamilton, A., Hanson, G., Bitfoi, A., Golitz, D., . . . Pez, O. (2016).
Is time spent playing video games associated with mental health, cognitive and social skills in young children? Social Psychiatry and Psychiatric Epidemiology, 51(3), 349-357. Retrieved from Proquest.
McGonigal, Jane. "Playing Games Is Hard Work: An Excerpt From Reality Is Broken." Gamasutra. 26 January 2011.