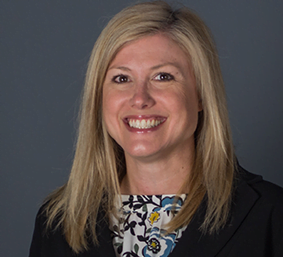 From the moment I watched Ken Burns' documentary, The Civil War, I was hooked. I knew then, at age 13, that history was my passion and I wanted to somehow share that with others. That passion never dimmed and in 2000 I graduated from college and started my career as a history teacher. Since that first year of teaching almost 20 years ago now, I have taught middle and high school students focusing on both History and English education. My early career in a school was rewarding but I left the "traditional" classroom in 2006 due to some life altering circumstances.
In 2005 my husband, who was finishing law school, decided to apply, and was accepted, into the US Navy JAG Corps. When he originally approached me about applying, I happily said yes. The thought of leaving Illinois and my current teaching job in a local middle school seemed sad in some ways but my adventurous, vagabond soul yearned to see what else was out there. When my husband shipped
out for Navy Officer Training in 2006, I left my middle school teaching job and focused on our new life. Here I am, almost 15 years later, in my 6th duty station location, holding a Master of Education degree, and living in a foreign country for the 2nd time, all while adding two wonderful daughters to our family. Through it all, I have had to adapt to every location, every challenge, every culture or living situation. With each move, I mourn what I am losing, but turn to the horizon for the next adventure that awaits us. The fear of the unknown is eclipsed by the thrill of travel and life experiences I know I am sure to have.
Within this 15-year life of being a Navy spouse, I have tearfully said goodbye to my husband as he deployed to the Middle East multiple times or set sail on one of the many ships the US Navy possesses. None of those times have been easy. Each time felt as though a 50-pound weight was placed on my chest and a lump had buried itself in my throat. This was only heightened as I watched my daughters learn what it was like to miss their father, especially when he was away for anniversaries, major holidays, and birthdays. I would never say I have it as tough as so many other military families. In fact, our load has been much easier, but a goodbye is a goodbye, and it is simply not easy for any military family.
Additionally, leaving a traditional school setting was challenging for me. It was all I had known at the time. How was I going to carve out a new career path with constant moves and small children now running around my home? Did you know that the unemployment rate for military spouses is about 25%? This is a challenge many of us face as military spouses and we must work especially hard to safeguard our chosen careers. For a time, I had to forgo working. I had young children and was moving frequently, so I took the time and earned my graduate degree in educational leadership instead. Once my girls got a bit older, I decided I needed to find an alternative path with my teaching career. One that would work with my mobile lifestyle and kept me at home where I could still, and luckily, be ever present in my daughters' lives. I found IVLA almost 5 years ago now while researching about the emergence of virtual schools.
Virtual schooling is a game changer in education. How many "non-traditional" students could now benefit from this type of learning? And how could a non-traditional teacher like me now benefit from a career that I can pick up and bring with me anywhere? I work from my home office, while driving down the highway (yes, I have graded work and answered emails for many hours from the passenger seat), sitting in an airport, or a hotel room. Directing movers on where to place couches or tables in between a text or call from an IVLA family or grading another submission that popped into my inbox sitting on the floor of a, now empty, home. Online teaching has ensured I can juggle this unpredictable military life while continuing to share my passion of history with students from around the world. There are days I miss physical and personal interaction in a classroom filled with 25 students, but instead, I now form deeper and more profound relationships with a smaller crop of students AND their families. I cherish this ability to daily correspond and complete video/phone calls, no matter where any of us are located in the world. I hear about vacations, local cultures, and personal accomplishments. I get to watch a student compete in a swimming trial live on TV, all the while cheering him on from my couch and congratulating his mom in a family group text I was included on. These types of moments were missing in my traditional school.
So, while I find there are times when I feel isolated in this online world, it is more than made up for with the very real and sometimes, profound, interactions I have with my IVLA families. No matter how we learn or how we teach, we all just want to feel noticed, appreciated, and successful. I hope that I continue to provide this to my current students, as I tried to do as a regular classroom teacher, even if it is from an airport lounge, the front seat of a car, or my new home in England.