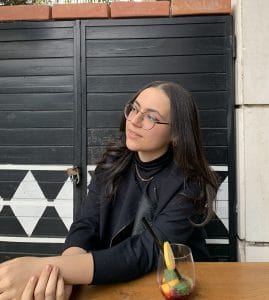 We are pleased to introduce you to one of our outstanding international students, Hadia El Hallou. Hadia currently lives in Morocco, Casablanca and has just graduated high school! She will be embarking on her journey to receiving her Bachelor's degree soon, and is already looking even further ahead in her future. Her dream is to attend either Columbia University or Yale University for law school once she completes her undergraduate schooling. Hadia's goal is to one day become an attorney. In practicing law, she hopes to be able to help both people and the world with her work in the legal field.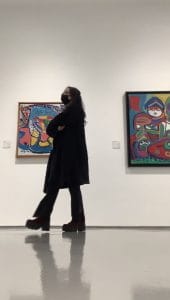 It's not surprising that she is looking to attend law school abroad, as one of her favorite things to do is travel and learn about new cultures. Two of her most-loved places to visit are New York and Canada. Some of her other hobbies include cooking, going to museums, reading, and photography. Hadia has developed her passion and talent for photography over the years. Her use of light and composition are remarkable and create stunning photos.
Being a student at IVLA for the last three years has given Hadia more free time to discover and learn new hobbies. She has also had the ability to focus on her mental and physical health while still prioritizing her academics. When reflecting on her time at IVLA, some of her biggest takeaways are her capacity to be responsible, independent, and her mastery of overall balance. She credits her amazing and understanding teachers with supporting and achieving these skills.
In her personal life, her role models are her mother and sister. She cannot imagine being the person she is today without their help, support, and love. Hadia believes "learning to be limitless, so it is never too late to appreciate yourself for who you are!" We couldn't agree more and look forward to seeing all that she accomplishes!