WHAT DO ACADEMIC ADVISORS DO?
Our advisors understand that students come to us from all different backgrounds and learning abilities. The advisor may suggest assessment testing for students in elementary and middle school to ensure proper placement in grade level. Parents can also request assessment testing.

We also understand that many of our students are not always able to complete courses on a traditional school calendar. During the course planning phase, parents can also discuss with our advisors about alternative scheduling of classes. We have a variety of options to fit student needs, including taking one course at a time or dividing courses on an AB semester schedule.

Our advisors will stay involved through your student's entire education career with IVLA. The advisor will work closely with the success coaches to assist in updating academic paths for continued student success. They are also ready to assist our NCAA families. Our advisors will work with families to ensure that students are meeting both the graduation requirements and NCAA eligibility requirements.

HOW DOES ADVISEMENT WORK?
Once registered, our Academic Advisor will contact you via email with an introductory email outlining the next steps in the process. This step will include the need for prior records and/or transcripts. The Academic Advisor will review the prior records and/or transcripts and put together a custom plan of courses for your student. This is truly where the individualization process for students begins.

For high school students, our advisors will create a four-year academic plan based on a thorough analysis of the students' records. The plan will include all courses the student needs to complete the graduation requirements. This plan will also be based on the diploma path chosen. This academic plan is a fluid document and can be adjusted.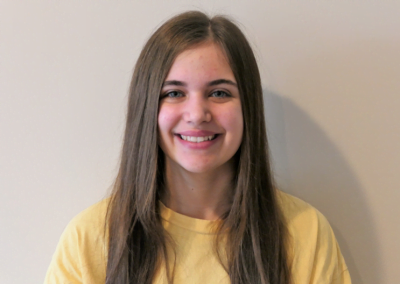 IVLA High School Student, Hannah Hoyle