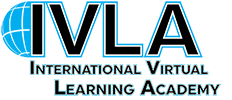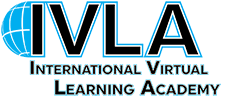 CLUBS
IVLA Clubs offer our high school students the chance to meet other students from around the globe in a fun, relaxed and safe atmosphere. Clubs are all held in live virtual classrooms and are overseen by a certified teacher. Club participation is included in tuition for full-time students. Students may choose any ONE club from the list to join during their enrollment period. Students who attend a club and complete the activities in the club will receive a 0.5 credit toward their elective requirements on their transcripts.
WHAT CLUBS ARE AVAILABLE?
IVLA offers a variety of types of clubs to customize your learning and extra-curricular experience.
Drama Club (0.5 Credit)
Teacher:  Bethanie Frank
Day/Time:  1st and 3rd Thursday of each month at 1PM PST
This club is a chance for you to explore all aspects of live theatre. Each month we will explore a new career path in the world of theatre. We will search various jobs, current innovators in the field, and research how these people got their start. We will explore all jobs in theatre, including the actor, director, and playwright, to the costumer, lighting designer, the props person, and more. And, you better believe we'll talk about what's currently hot on Broadway and make sure you know what scripts you should be reading to stay connected with the business. We will share what shows we're currently listening to, which ones we've watched or worked on, and what scripts we're currently reading.
Your club leader, Bethanie Frank, holds an MFA in theatre. She teaches college theatre classes, directs plays and musicals, and runs a comedy improv troupe. So, come belt a few show tunes, as we talk all things theatre!
Electronic Art and Music (0.5 Credit)
Teacher:  Brittany Knop
Day/Time:  4th Wednesday of each month at 2:30PM PST
Expressing creativity is a viable part of a young person's life! The Electronic Art & Music Club will allow students to express their creativity through modern video graphic and audio computerized production methods. This club will use a variety of applications that can be downloaded free from the world wide web that will include, but not limited to, Audacity©, Windows Media Player©, and iMovie©.
Students are required to have good working operating systems that can handle these types of free applications to be downloaded and used monthly. Student work may be selected to be featured on our website and social media sites! Release form is required. We hope this club will allow the student to gain self-confidence and self-esteem to express and explore their imaginations.
Cooking and Crafts Club (0.5 Credit)
Teacher:  Theresa Cannady
Day/Time:  2nd and 4th Tuesday of each month at 9:00AM PST
This is a basic introduction to various homemaking skills including cooking, crafting and sewing repairs.
I love cooking and trying new recipes from all over the world. I also enjoy making my own home decorations and gifts and being able to sew and repair clothing. And, as I like to learn new skills and try out new ideas, this is the perfect time for sharing and collaborating together.
This club's activities will be designed around the students to include the things that interest you most. Activities will include but not be limited to cooking techniques, recipe sharing, preparing a meal, holiday crafts, and sewing repairs.
We will have discussions, watch tutorial videos, help each other with ideas, and try out some of the ideas. The best way to learn a cooking, sewing or craft project is to practice doing them. Students will be expected to complete samples for each topic.
This club allows a lot of freedom of choice by the student but will only be truly rewarding by participation.
Book Club(0.5 Credit)
Teacher:  Heather Boyd
Day/Time:  4th Wednesday of each month at 8AM PST
The foundation for education is the ability to read and think critically. In this club, we will read literature from various genres, both contemporary and classic. We will discuss the deeper meanings, share insights and relate this to current times and our own personal experiences.
Students will be required to obtain assigned literature. Some are in the public domain and the instructor will provide a web link for these, when available. Due to the rapid pace of literature releases, selections may change!
*Students will be required to submit a parent permission form to join this club as some reading material has mature themes and language.
Journalism Club (1.5 credit 1st year / 1 credit 2nd year)
Teacher:  Allison Halstead
Day/Time:  1st and 3rd Thursday of each month at 1PM PST
The Journalism Program, open to 11th and 12th grade students only, will include monthly mandatory meetings held on the first Wednesday of each month at 5pm PST beginning in September.  Each month students will be given assignments to complete for the IVLA newsletter, blog and social media sites.  Assignments will rotate so that all students gain knowledge and experience in each area.  Students in the Program can expect to devote 5-10 hours per month.
In order to participate in the Journalism Program, students must complete an application process.  Applications will be reviewed as they are submitted and the student will be notified within 72 hours of submission if they have been accepted.  Once accepted, 1st year Journalism students will need to enroll in the Journalism Course.  At this time, tuition paperwork for the course will be sent.
The Journalism Course is mandatory for participation in the Program for 1st year Journalism students. 1st year students will earn 1.5 credits toward their graduation requirements for the tuition cost of only 1 credit!
International Cultures Club
Teacher:  Lynnsey McGarrh
Day/Time:  2nd and 4th Wednesday of each month at 4:30PM PST
All homework assignments are due by the next class session.
The purpose of this course is to allow students to study and experience many different cultures from all around the world and to develop a better understanding of how history and culture affect their everyday lives.
Specific Objectives
To define and better understand the definition of culture.
To allow students to learn about world cultures different from their own.
To allow students to study the history and cultures of different regions of the world.
To better understand how culture affects the human experience.
To highlight how history and culture can and do affect students' everyday lives.
To develop an understanding of how cultural differences have led to both personal and international conflicts.
Join
Students Worldwide

& Enroll Today
Set your student up for success no matter their location or time restraints.