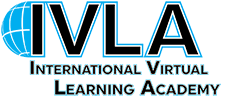 IVLA is proud to teach students with a variety of goals and aspirations. Many students whose goals require a strict dedication to their art, sport, or career, choose IVLA for it's flexibility, accreditation, and our online student success track record. Our high quality education can be completed from anywhere in the world, and often leads to student acceptance into top-rated colleges, including Ivy League schools.
Learn more about some of our students you may recognize!
Many of our students chose International Virtual Learning Academy for it's flexibility to focus on their unique talents with the capability to complete coursework while mastering their craft.
Colleges & Universities IVLA Students Have Attended
Colleges:
Berklee College of Music
College of Charleston
Ex'pression College for Digital Arts
Fort Lewis College
Laramie County Community College
Limestone College
Santa Monica College
Savannah College of Art and Design
University of Maryland – College Park
Valley College
Wallace Community College
Young Americans College of Performing Arts
Universities:
Anglia Ruskin University
Arkansas Tech University
Belmont University
Brunel University London
Clemson University
Coventry University
DePaul University
East Tennessee State University
Gardner-Webb University
Holy Names University
Humboldt State University
Indiana State University
Indiana University – Bloomington
Kent State University
Liberty University Online Academy
Marymount California University
Michigan State University
North Carolina Central University
Ohio State University – Columbus Campus
Point Loma Nazarene University
Purdue University – Northwest
Queen Mary University of London
Royal Holloway, University of London
Selena Lucas for ICUI, International Christian University
Selena Lucas For Waseda University
Stanford University
SUNY – University at Buffalo
The University of Alabama
University of Alaska Fairbanks
University of Central Florida
University of Colorado Boulder
University of Colorado – Denver
University of Connecticut
University of Delaware
University of Illinois
University of South Carolina
North Carolina Central University
Penn State University
SCAD Savannah GA
University of Denver
University of Texas
Michigan State University
University of Minnesota