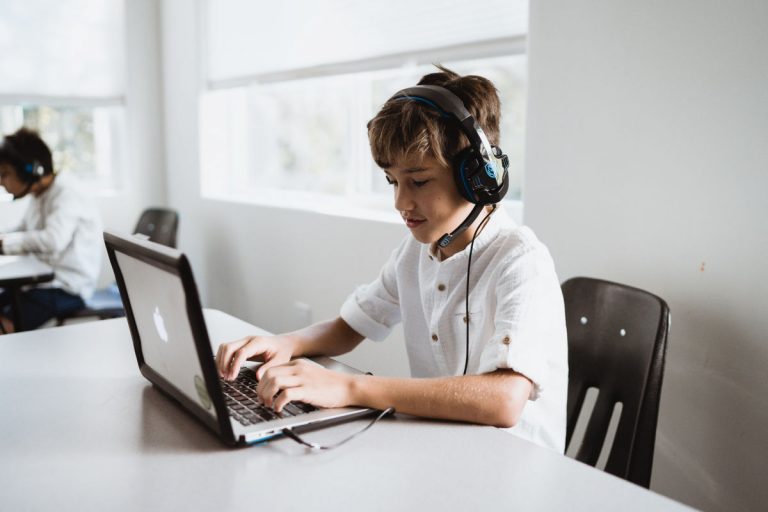 One of the Shiekh family's 9 boys who are enrolled in IVLA.
PERSONALIZED & SELF-PACED
IVLA provides a personalized, self-paced educational program for its online elementary school students. Our online curriculum is both easy to use and engaging for the students on and offline. When combined with our certified teachers and success coaches, IVLA's online elementary students have all the resources needed to achieve academic success.

In addition to providing a self-paced learning program, IVLA online elementary students can further personalize their educational program by selecting from various online curricula. This allows our families to select the curriculum that they feel best matches their child's learning style. Elementary students are required to take 4 core courses: Language Arts/English, Math, Science and Social Studies, with an option to choose from our elementary school electives.

SOCIALIZATION OPPORTUNITIES
IVLA's online elementary school students will also enjoy bi-monthly live homeroom sessions where they will get to know their fellow classmates and teachers. Our students will participate in activities designed by our teachers to accentuate and promote a social environment. These sessions are conducted in a safe and private virtual environment and are led by their success coach. Parents are also welcomed to join all homeroom sessions.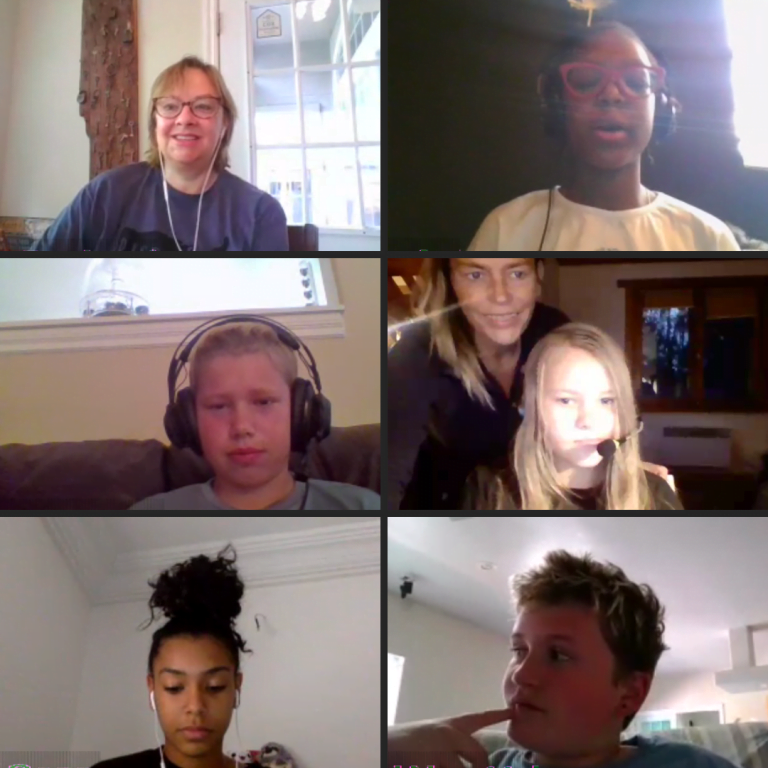 IVLA students meet for homeroom with Mrs. Frank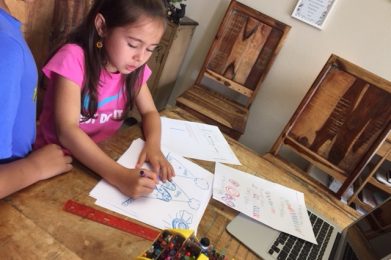 The Broussard family kids, hard at work together!
CLUBS & EXTRACURRICULARS
IVLA's online elementary school provides a secure community where our students can post pictures or videos, participate in monthly challenges, display artwork, or engage in chatting with their fellow classmates and teachers. Students may also select to participate in specific clubs, where they can post and participate in activities of high interest while interacting with other students of similar interests. All student posts are monitored and approved by teachers to ensure that everyone feels safe within the community. IVLA further encourages its online elementary students to interact with each other via our "Pen Pal" program, where students are paired up so they can enhance their social skills while also practicing their letter writing and correspondence skills.