Accreditations
International Virtual Learning Academy is an accredited K-12 online private school for U.S. and international students.  IVLA is also accredited by Cognia, the largest community of education professionals in the world, including the U.S. and 70 other nations. Furthermore, we offer NCAA approved courses, so students may qualify for eligibility in college. It is for that reason that many aspiring athletes turn to IVLA for flexibility in their training schedules.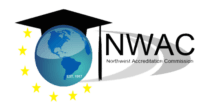 Attend a Virtual Open House 
Attend a live open house webinar to get a firsthand look at all the options IVLA's accredited program has to offer. 
During the open house we'll discuss how online education works, what makes IVLA different from other online schools, and answer live questions from the audience. 
Why Choose IVLA as your Online Private School?
Above all, International Virtual Learning Academy is a personalized experience, in addition to one of the most flexible and customizeable options for an accredited, international online school. What's more, we offer many opportunities to socialize with other students.
"I've been with IVLA for almost two years now and believe that IVLA is the greatest online platform that you can get. It's the best way that one can be introduced to online studies. I focused a lot on my weaker subjects which I thought would be difficult to understand but the notes were well detailed and easy to understand. The teachers, in one word are amazing."
"What a great program this is! My son was struggling with his grades for the first two years of public high school. I knew he needed a change. Now, his grades are excellent. When asked why the sudden improvement, he said because IVLA has better teachers and is a better program. For the first time, my son is learning and getting a top notch education. I wholeheartedly recommend this program."
"I was a student at IVLA for three years and I recently graduated.  I attended private school for many years before IVLA and it was life changing to be able to do school from home.  I was diagnosed with a chronic disease at age 16 and IVLA was perfect for me to continue my high school education.  Learning at home allowed me to have time for medical appointments, set my own pace with school work and most importantly I had time to focus on myself and my recovery.  My teachers and success coach were always incredibly helpful with any question or doubt that I had.  One of my favorite things of IVLA were the homeroom meetings that allowed me to meet other students from different countries.  I had a wonderful experience at IVLA and I will miss everything about it when I go to college! "
"We love the "present moment" and we like to travel, with your school it's became more real. It's a chance to study in international school and easier for children foreigners to know American system of education before college."