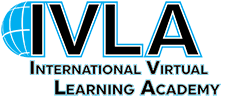 Course Selection Guide
What makes IVLA unique is our wide range of options of curriculum and extra-curricular activities. You can truly build a curriculum unique to your wants and needs.
There are 6 main online curriculum options that you can select from, depending on the grade level and type of coursework needed for your student. Each of those options are listed below, with a description of the course offerings, the grade levels available for the curriculum, and the actual courses that would be studied in each term.