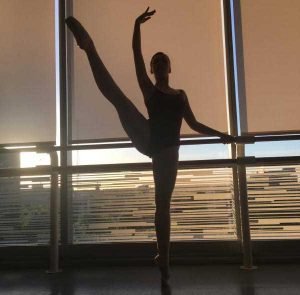 IVLA middle school students choose IVLA's self-paced program for a multitude of reasons. Ms. Matheson Malpass, for example, creates a schedule to work around her passion for dance.
RESOURCES FOR SUCCESSFUL TRANSITION TO HIGH SCHOOL
IVLA provides a complete, self-paced education for middle school students in grades 6 through 8. Middle school students are required to take four (4) core courses: Language Arts, Math, Science, and Social Studies, with an option to choose from our middle school electives. Each core course is taught by a certified subject-area teacher. IVLA's online curriculum offerings, combined with our certified teachers and success coaches, provide our parents and students with both the resources and support necessary for a successful transition into high school.

VARIOUS ACADEMIC PATHS, INCLUDING GATE
IVLA understands that the transition from elementary to middle school can indeed be a big step. Students vary with regard to their academic ability, which is why IVLA offers personalized educational programs that allow each student to learn at their own pace and ability in a school calendar year. That's why our experienced success coaches and teachers work closely with our students and their families to help guide our young learners to meet their academic goals.

Moreover, middle school students in grades 7 and 8 have the opportunity to earn high school credit in core subjects such as math and/or foreign language, provided that all required pre-requisites have been met and the student's assessment indicates that the student is prepared for this challenge.

IVLA offers GATE classes to any of its middle school students that choose to challenge themselves academically. These students have their own chat room and interact with their GATE teacher and other GATE students.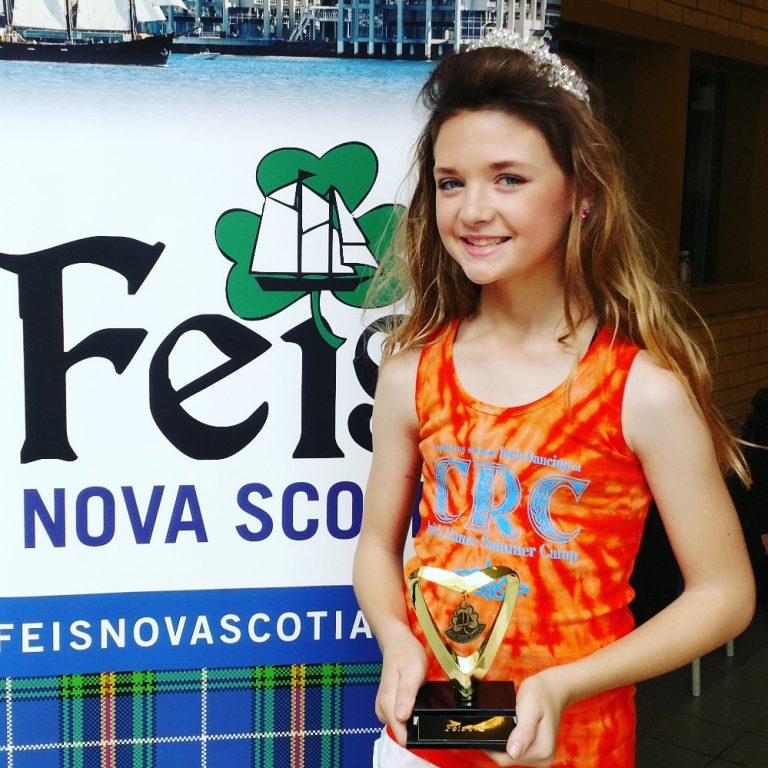 Congratulations to Ms. Peyton Ross for her achievements in Irish dancing!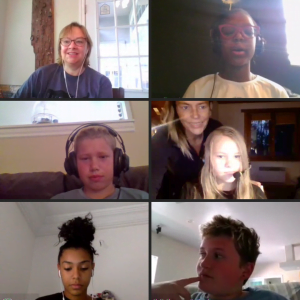 IVLA students meet for homeroom with Mrs. Frank

SOCIALIZATION OPPORTUNITIES
IVLA's online middle school students will also enjoy up to seven (7) optional monthly live homeroom sessions where they will get to know their fellow classmates while engaging in fun activities! These sessions are conducted in a private, live virtual environment and led by our qualified and fully certified middle school teachers. IVLA Online Middle School also offer a fun, online book club and have a very active chat room where we post daily and interact with each other on a frequent basis. IVLA middle school students that want help with their math studies can attend weekly online math tutoring sessions. IVLA's online middle school also offers an annual STEM Fair, a Poetry Contest, and an online graduation ceremony where our students can celebrate their accomplishment.

Graduating IVLA Middle School Students are provided with an informative and interactive online session called Gearing Up for High School. The Gearing Up for High School session will answer all parent and student questions and walk you through the process of becoming a high school student at IVLA.