October Middle School Student of the Month
Zoey Norman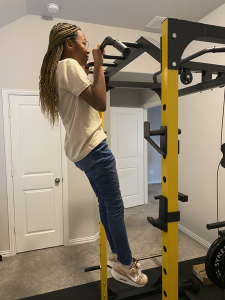 Hi, my name is Zoey.
I'm currently in 8th grade and have been a student at IVLA since the 5th grade.
I live in Dallas, TX, but I'm originally from Los Angeles, CA.
I love to stay active by playing basketball, kickboxing, and doing calisthenics.
In my free time, I read, travel, and taught myself to speak Japanese.
It is a great blessing to be chosen as the Student of the Month at IVLA.
I thank my parents, teachers, and success coach for helping me to obtain this honor.