We are thrilled to congratulate former IVLA student, Leylah Fernandez, on her impressive victories at the 2021 U.S. Open! Leylah defeated defending champion Naomi Osaka at the U.S. Open, 5-7, 7-6, 6-4 in the third round. She then went on to defeat former world No. 1, Angelique Kerber, 4-6, 7-6, 6-2 in the fourth round. This win propelled her to achieve her maiden Grand Slam quarterfinal on the eve of her 19th birthday. Talk about not one, but two huge wins!
Leylah made her professional debut in 2019 at the Gatineau Challenger where she won the singles tennis title. That same day, she won her first professional doubles title alongside teammate Rebecca Marino. Also in 2019, she became a Junior Grand Slam champion at the French Open. Her father, Jorge, has been her coach for many years, despite never having played tennis himself. She was dropped from a development program due to her small stature, and Jorge stepped in to help her flourish and grow into the incredible athlete that she is today. Together, they have raised her profile to be one of the most talented young athletes in the sport, and one to watch.
During her time at International Virtual Learning Academy, Leylah was ranked the No. 1 junior tennis player in the world. After graduating in 2020, she went on to compete in the 2020 Tokyo Olympics as part of Team Canada. We cannot wait to see what else this rising star accomplishes! We are cheering you on and are so proud of you, Leylah!
View this post on Instagram
It is with immense pride that we congratulate the graduating class of 2021! This academic year was unlike any other. Despite the challenges and obstacles, every single one of our high school seniors persisted and succeeded. We are so proud of their accomplishments both in and outside of school. 
Our virtual graduation took place on Wednesday, June 16th for our faculty, students, and their families to celebrate this milestone together. Mrs. Heather Boyd, our history teacher and success coach, served at the Master of Ceremonies throughout the program. She dedicated the ceremony to the tenacious students, citing "In many places this year, the world stopped. But you, IVLA students, you kept going. We are so proud of you." IVLA Director, Brittany Knop, kicked things off and set the tone for this momentous occasion by sharing "Right now, I want you to bask in this moment, because this moment, right now, you are here. You have made it."
Guest Speaker and representative for the Class of 2021, Hadia El Hallou, shared her experience with IVLA for the last three academic years. In closing, she encouraged her fellow classmates to reflect on this moment with these wise words: "The time has come for us to pass our knowledge around. The time has come for us to engage in further growth. And the time has come for us to contribute to building the future." Following her outstanding words, each member of the Class of 2021 was featured in a touching slideshow which included quotes from the students and their family members.
Viewers were then treated to a surprise guest appearance by four-time Olympic gold medal winner in women's basketball, Lisa Leslie. Her advice rings true and is something that the students can carry with them through their lives: "Remember, tough times, they don't last always, but tough people do." Before closing, IVLA teachers shared their heartfelt messages of support and encouragement as they looked back on the last year and to the future of their students.
This was a graduation ceremony that we will remember for years to come! We cannot wait to see how each of our graduates grows and everything that they will accomplish as they embark on this new journey. Congratulations, IVLA Class of 2021!If you missed the graduation ceremony, please join us in watching and celebrating our graduates here: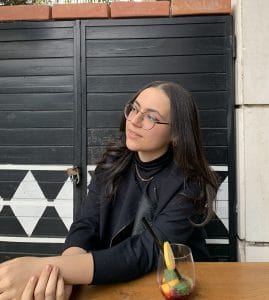 We are pleased to introduce you to one of our outstanding international students, Hadia El Hallou. Hadia currently lives in Morocco, Casablanca and has just graduated high school! She will be embarking on her journey to receiving her Bachelor's degree soon, and is already looking even further ahead in her future. Her dream is to attend either Columbia University or Yale University for law school once she completes her undergraduate schooling. Hadia's goal is to one day become an attorney. In practicing law, she hopes to be able to help both people and the world with her work in the legal field.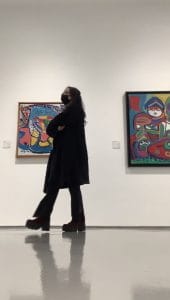 It's not surprising that she is looking to attend law school abroad, as one of her favorite things to do is travel and learn about new cultures. Two of her most-loved places to visit are New York and Canada. Some of her other hobbies include cooking, going to museums, reading, and photography. Hadia has developed her passion and talent for photography over the years. Her use of light and composition are remarkable and create stunning photos.
Being a student at IVLA for the last three years has given Hadia more free time to discover and learn new hobbies. She has also had the ability to focus on her mental and physical health while still prioritizing her academics. When reflecting on her time at IVLA, some of her biggest takeaways are her capacity to be responsible, independent, and her mastery of overall balance. She credits her amazing and understanding teachers with supporting and achieving these skills.
In her personal life, her role models are her mother and sister. She cannot imagine being the person she is today without their help, support, and love. Hadia believes "learning to be limitless, so it is never too late to appreciate yourself for who you are!" We couldn't agree more and look forward to seeing all that she accomplishes!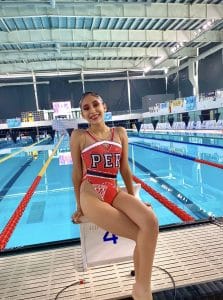 Meet Adriana Toulier, an IVLA student who lives in Lima, Peru, where she is part of the national artistic swimming team! She began artistic swimming when she was ten years old and has excelled at the sport ever since. Nearly seventeen and currently in 12th grade, she has represented Peru in international tournaments as both a junior and senior. Adriana plans to continue competing as an artistic swimmer once she graduates from high school. As an admirer of the United States artistic swimming team, she would like the experience of being on their team. Their innovative routines, motivation, and determination to get one of the last tickets to the Olympics are an inspiration.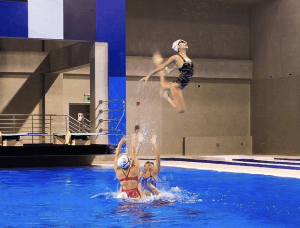 Competitions have provided Adriana with the opportunity to travel all over the world, including various countries across four continents: North America, Europe, Africa and South America. At a young age she had to learn how to balance training, competing and school while succeeding at all of them. While she attended traditional school, she had to take time off, sometimes missing classes for more than a month at a time or leaving school early every day, in order to be at practice. Since starting classes at IVLA in August of 2020, she hasn't had to make those sacrifices. With the benefit of being able to manage her own class schedule, she can better focus on her studies at her convenience, day or night, and work around her training.
Self-described as very persistent and someone who never gives up, we can't wait to see what else she achieves both in and out of the water!
Watch Adriana Toulier and her team compete!
Thor Sheppard is a unique overachiever unlike anyone we've met. His niche interests and dedication to excelling in these fields has shaped him to become an individual who cannot be easily put into a box. From scholastic pursuits such as learning robotics and programming for fun, to mastering the art of ballet and piano, Thor is a triple threat when you consider his impressive aptitude in athletics as well. His current training schedule consists of 450 hours annually to reach his goal of becoming an Olympic biathlete.
Read Transcript:
Talia is a recent IVLA graduate who earned herself a Division 1 full-ride scholarship to Boise State for her achievements in gymnastics. Talia is also a 2019 J.O. National Team Member. She hopes to one day become a biomedical scientist.
We are so proud of you Talia! Great work and we wish you the best of luck at Boise State University!
Congratulations are in order for twelve-year old Isabeau Levito, whose promising career as a professional ice skater is only just beginning. After nabbing two major medals at the US Championships, Levito is quickly catching people's attention. She took gold in 2018 for the juvenile level and silver in the 2019 for the intermediate division and only narrowly missed taking silver again at the Toyota US Figure Skating Championship last month. Levito was even just featured in an article in US Figure Skating Fan Zone about her skating career thus far. But how does a young ice skater balance both school and the time commitment required to become a professional? Online school, for professional athletes like Isabeau, is often the answer.  With big dreams for the future, the flexibility of an online curriculum can help professional athletes, like Isabeau, get one step closer to achieving her goals.
Discovering Her Talent
As a parent, investing in early childhood passions can be both incredibly rewarding and incredibly stressful! How do you find the balance of encouragement and support that should be given to a child to excel in their chosen path? Will this path be a temporary hobby or a burgeoning passion? For Levito, ice skating captivated her and did not let go. At the age of three, she watched ice skaters perform on television and immediately began imitating them. It took this one moment, a passing glimpse of a skater on ice, for Levito's career to begin. Her mother quickly enrolled her in lessons and it wasn't long before she began entering national competitions.
 Competition on the Rink
Levito has competed in numerous national competitions at the juvenile level and at the novice level internationally. She took bronze at the Asian Trophy Competition and gold at the US Challenge Skate against a panel of international judges. It is clear that Levito does not plan to slow down. This year, she skipped an entire division (novice) and went straight into the junior level. By her own account, Levito says she wanted to push herself and feels confident the work she has done has prepared her for what's ahead.
 Olympic Dreams
For many skaters on the ice, the choice of music is vital to their performance. The rhythm and energy of the song can help push the skater to go harder in their routines. Levito leans on strong and "sassy" tunes to help push her forward. And it's working. At the Cranberry Open she stunned the judges when she successfully performed a triple-axel, a move that's famously difficult to land, let alone for a 12-year-old. Levito hopes she can continue to hit the landing during competitions "when it really counts". Every success, every competition, puts her one step closer to her ultimate goal – the Olympics. Levito has six years to train and prepare to make her dreams come true, and thus far, she's off to a very good start.
 A Balancing Act Between School & Work: Online School for Professional Athletes
Having a rigorous training and traveling schedule for competitions does not leave Levito with a lot of free time. When she's not skating, she is busy keeping up with her schoolwork. Levito is among many turning to online schools for professional skaters because it allows the flexibility to study from anywhere. Although she tends to save most of her homework for the weekend, it's not uncommon to find Levito cracking open a book in between training sessions at the ice rink. Despite not being with her friends at a traditional school, she is grateful for distance learning which allows her to travel to various competitions without falling behind or risking her education. In her own words, Levito says "I do this for skating, and for the sport... I know what I'm working towards."
Learning about the unique talents, experiences, and lives of students is perhaps the best part of working for an online school like IVLA. We've previously featured students who have accomplished all sorts of triumphs in areas such as photography, motocross, gymnastics, and much more. When education doesn't restrict students to a specific location or schedule, there are limitless possibilities to the life they may lead. For this reason, IVLA has become a popular choice of online high school for actors. One great example of this is Joshua Caleb Johnson, a talented young actor quickly making his way on the big screen. He also happens to be an IVLA student.
Joshua Caleb Johnson - Actor Snapshot
Joshua not only maintains a stellar academic record, but is also building an impressive acting portfolio. From recurring roles on ABC's Black-ish and TNT's Animal Kingdom, to feature films and even appearing in a Madden NFL video game, Joshua is quickly becoming a star in the making. Even this early in his career, he has already won awards such as Best Male Actor in an Academy Award winning short film called It's Just a Gun.
Good Lord Bird, 2020
Joshua has recently dedicated a great amount of time to starring in another upcoming project. Airing on March 15th, 2020 on Showtime, Good Lord Bird is an 8-hour mini series of a book adaptation by James McBride. Joshua shared the plot with us through his perspective and the character he plays:
"It is the story of a 12-year-old slave who is kidnapped by abolitionist, John Brown, who mistakes him for a girl. The character's name is Onion, AKA Henry Shackleford, who lives in disguise as a girl for more than two years in order to survive. The story is told by young Onion who takes the audience not just on a historic journey of the story of John Brown, but an emotional journey as he grows up and encounters violence, war, love, and dangerous situations."
A Typical Day for Actor Joshua Caleb Johnson - Balancing Online School and Work
"I usually get a good night's rest and start my school work mid to late morning and try to finish 3 units of a subject each day. I have to work on my other skills as well as taking drum lessons, parkour lessons, karate lessons, playing football and basketball, and going to the gym several times a week. My mental and physical health are extremely important. I often spend hours preparing for auditions. When working on a project, I work 9.5 hours a day and spend weekends prepping lines and characters."
How an Online High School Works for Actors
Joshua says that being a child actor has been one of the most rewarding experiences in his life thus far. He loves performing, creating characters, and getting to express himself in the delivery of those characters.
A difficult time of any child actor's parent's life is deciding if and when to make their child's career goals a top priority in life. For some it may be as early as elementary or middle school. Online high school, for actors, is often common in order to give their future career the full attention and dedication it needs to succeed. While it is definitely possible for students to have similar rewarding experiences through school plays or performing around traditional school schedules, Joshua is able to take his craft to a new level by taking advantage of an online school.
"IVLA has been a blessing as they allow me to fulfill both my duties as a student as well as an actor, being flexible and supportive of my craft. I needed a program that would allow me to pursue my professional goals as well as challenge me academically."
We are so proud of Joshua and his drive to succeed in both his academic and and acting career. We can't wait to see what else he will accomplish!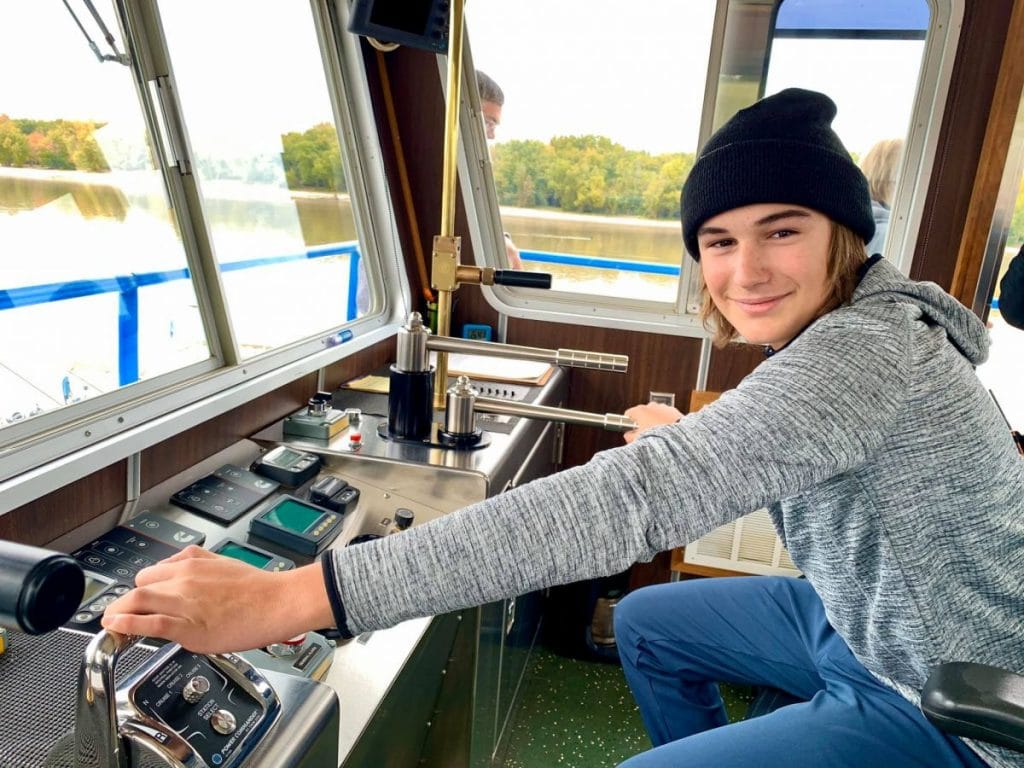 One of the most obvious benefits of attending an online school like IVLA is that you can work from anywhere in the world and on your own schedule. Many IVLA students take advantage of this feature by using their time more wisely to practice a particular craft, sport, or musician.
IVLA students with aspirations
to become actors, gymnasts, motocross riders, etc. have strict time schedules in order to dedicate the time needed to become the best in their field.
In these life scenarios, taking advantage of an online education over a traditional brick and mortar school is not unheard of. However, many families have discovered than an online education can help in many more ways than simply helping achieve future career goal. Not being tied to a brick and mortar location opens up opportunities for both students and their families. In addition to expanding the opportunities for exploring career paths, hobbies, or honing in on unique skills, online school allows a family to truly customize their lifestyle.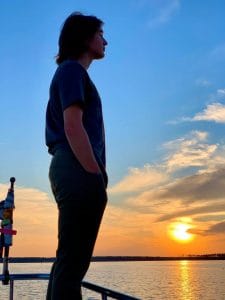 Not many students take us up on "anywhere in the world" quite as literally as David Del Negro and his family. Over the last year, the Del Negro's have been traveling the
Great American Loop
by boat while David completes his first year of high school. Not only is David gaining a once in a lifetime experience, learning valuable life skills, and seeing new sights, he's also maintained a 4.0 GPA at the same time! Through IVLA, David can choose to continue traveling 
and
graduate high school in the same amount of time as his peers. After graduation, he will qualify to apply to
colleges all over the world, including IVY league schools
.